A Letter from Mike Jason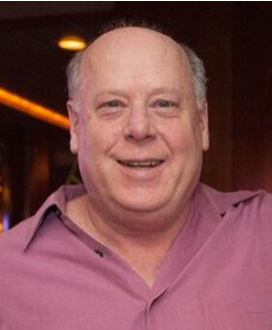 Greetings Sandy Beaches Cruisers,
I want to thank you for the thoughtful feedback you've submitted to improve the cruise. I promise to get to every suggestion and respond via this newsletter and/or in other ways (I'll get to that in a minute). Here are a few recurring themes we are receiving.
First and foremost, we hear the requests for autograph sessions. The past few Covid-influenced years have seen artists significantly reduce or eliminate formal meet & greets entirely. Our goal this past January was to get the artists back to performing comfortably onboard and limiting the risk to all guests, artists, and crew through vaccinations, testing and other ship implemented health & safety protocols. We therefore didn't schedule formal autograph sessions. In the new reality, we will approach the artists and propose a comfortable time and location to set these up, all while respecting their personal choices. I think we will see more individual artist/guest sessions which is more personal and organic rather than a large group of artists and guests in big formal sessions. In any case, we intend to bring the signings back, always subject to the artists' comfort zone.
A second theme that emerged was some additional and enhanced songwriter sessions-GREAT SUGGESTION! We love these sessions when they blend the storytelling, the history of the song, and then getting to hear the performance. They are always a big part of our Country Music Cruise; last year we had John Jarvis who coincidentally talked about writing "Sandy Beaches". Now that we see Sandy Beaches Cruisers are just as passionate as we are about these sessions, we will look at how best to comfortably expand these.
There were many other ideas that we will respond to, but I particularly loved the guest that suggested we bring Chris Stapleton onboard. I think that is beyond a long shot, but if anyone wants to go see a show, my wife and I are in big time! Of course, going forward adding more music is on top of our list starting with some recent additions. We will be adding more artists throughout the next months as well as beginning to build out specifics of the Sandy Beaches Cruise XXVIII week by penciling in shows and artists to their days, times, venues, etc.
Finally, a few people asked me about my co-executive producer, Mike Robertson, and I doing a brief Q&A on Facebook. This would give guests a chance to ask new questions, follow up on an existing one, suggest artists, and let us meet more of you virtually at least. We will do an invite for summer and if there is interest, we will be there. If there doesn't seem to be enough interest, no problem. We will get back to adding artists, planning the next Sandy Beaches Cruise and reading any emails that you send our way.
Have a wonderful rest of your spring!
Mike Jason, Executive Producer