Yates McKendree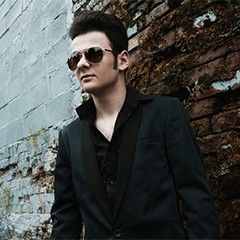 Many cruisers are readily familiar with Yates McKendree, who has been known and loved as a crowd favorite on the Delbert cruise since childhood. And, it's only natural that Yates and his band will be appearing for a featured show on the '23 Sandy Beaches Cruise!
The Grammy-winning McKendree (for his work on Delbert's "Tall, Dark and Handsome") is embarking on his solo career dedicated to traditional blues music with his debut LP "Buchanan Lane" on the indie label Qualified Records. The album, and his show on the Cruise, will feature both classic cover tunes and original compositions Yates has co-written with Gary Nicholson, Delbert and other stellar songwriters.
The LP is produced with his father, Kevin, and features an All-Star crew in the studio. "Buchanan Lane" highlights Yates' skills, remarkable style and taste as a multi-instrumentalist and vocalist with an emphasis on guitar.
Yates has toured and performed around the globe. From Europe and South America to his home base in Nashville, where he can be found playing at iconic venues such as The Bluebird Cafe and The Ryman Auditorium. He and his band are enthusiastically looking forward to performing for everyone on the Cruise, inspired by the best musical education available anywhere: traditional blues music by the masters of the craft. We hope to see everyone there to enjoy Yates and his band's debut on the Cruise!