Teresa James & The Rhythm Tramps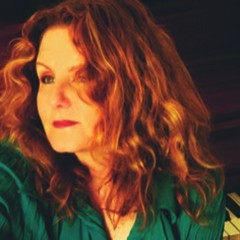 Here's what people are saying about Teresa James & the Rhythm Tramps:
Downbeat Magazine – "Texas-raised Californian James has during the past several years been one of the genre's blue ribbon singers".
Levon Helm – "Teresa James is a true original. When she sings you can feel it in your bones."
UK: Blues Matters magazine - "The girl's voice does the talking alright with a knife edge when she wants rip your ears off or your heart out!"
The Pasadena Weekly – "She is one of the most honest, gutsy, incredible singers you'll find. The Texas-bred James takes creative chances, investing amazing soul and spirit in her music."
Teresa James was born and raised in Houston, Texas where she was introduced to music at an early age by her father and grandfather, both guitar players in the old school tradition. She started playing piano at 5 and hasn't stopped since. Called a singer's singer by many, when the SAG Singer's Committee got together to honor composer Randy Newman, Teresa was chosen as the soloist to perform his favorite song to him. She has recorded with Walter Trout, Eric Burdon, Tommy Castro, Randy Newman, LeeRoy Parnell, Neil Diamond, and many others. She has performed live with lots of other artists, including Marcia Ball, Levon Helm, Delbert McClinton, and Eric Burdon & the Animals to mention just a few.
Based now in Los Angeles with her band, the Rhythm Tramps, which is made up of A List Los Angeles players that have toured or recorded with such artists as Eric Burdon & the Animals, Bonnie Raitt, Delbert McClinton, Jimmy Vaughan, Taj Mahal, Keb Mo', Tower Of Power, just to name a few and their songs have been recorded by many other artists. As one critic said, "there are no clichés in this band". They move easily through Texas style grease and blues into Memphis soul or New Orleans flavored grooves and all points in between and continue to stretch the boundaries of contemporary blues from their Texas roots. In addition to having toured all over N. America and Europe, she has been one of the featured acts on Delbert McClinton's Sandy Beaches Cruise for over 20 years.
Her recordings have met with rave reviews (her last four releases have all received 4 star reviews from Downbeat Magazine) and have shown up on radio charts all over the world. Her 2019 release, 'Here In Babylon' was nominated for a Grammy for Contemporary Blues Album. In 2008, She was nominated by the Blues Foundation for "Contemporary Female Blues Artist of the Year". She is now working on her 12th CD which should be out by fall of 2020.
A final note from Bill Bentley for Sonic Boomers: "This is the stuff they don't teach you in school… These are the keepers of the unknown language. Teresa's voice is all-knowing, like she's been to the places most of us aren't able to go. It is a mixture of rejection and redemption, … be glad there are still people like Teresa James and the Rhythm Tramps who care enough to do this and share their spirits. Each and every one of them should receive a letter jacket with a big "S" for soul on it. Class dismissed. "